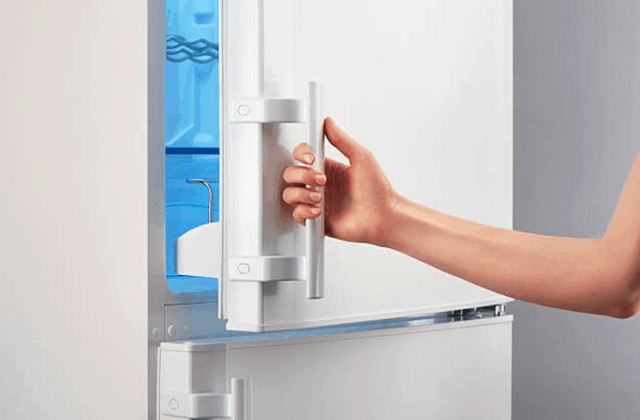 CALL FOR REFRIGERATOR REPAIR:
(757) 656-1964
A refrigerator is one of the appliances that are highly depended on by many families for the storage of food. Food storage is important especially for those families that buy food in bulk and therefore having a broken refrigerator could lead to a lot of loss.
Thus, it is important to talk about refrigerator issues. For this reason, you will need to hire an appliance repair company that will offer same-day repair services for refrigerators.
Hometown Suffolk Appliance Repair is always available to attend to all the issues that your refrigerator is having. We will work to make sure that your refrigerator or freezer is up and running again.
ADDITIONAL SERVICE INFORMATION:
www.appliancerepairsuffolk.com
COMMON REFRIGERATOR PROBLEMS
WATER LEAKS
Some of the most common causes of a leaky refrigerator are either a broken door closure latch or closure or water inlet valve. Nonetheless, our local technicians are trained to repair refrigerator leaks too. As such, we stock our trucks with all the necessary equipment that will enable us to finish our repairs during the first visit.
ICE MAKER WON'T MAKE ICE
An ice maker too is important and if it is broken it may not be of much use. We do fix all ice maker related problems such as temperature control in the freezer, a broken water inlet valve, or broken water fill tubes.
LOUD/CONSTANT NOISES
A noisy refrigerator can be so annoying especially in a peaceful environment. We get frequent calls from our clients asking for repair of their refrigerators. Some of the major causes of noisy refrigerators are the evaporator fan motor or the condenser fan motor inside the freezer producing loud noises. There is no reason to worry about this. We do fix all these problems.
WON'T START
A refrigerator may fail to run due to obvious reasons such as if it is not plugged in properly, or if there is a stumble in the kitchen. However, these might not be the reason behind your failing refrigerator. Temperature control might malfunction or maybe a broken compressor overload relay. Before giving us a call, ensure that your refrigerator is plugged in properly.
BROKEN WATER DISPENSER
A water dispenser in a fridge rarely breaks since we rarely get calls to repair them. However, if you happen to have a broken water dispenser, don't worry because we will fix it for you. We repair all brands of refrigerators.
FRIDGE TOO COLD/TOO WARM
Refrigerator's temperatures are vital for its proper functioning. Nevertheless, if the refrigerator is extremely cold or extremely hot, it is an indicator that your refrigerator is having a problem. This might be caused by either a broken air inlet damper or thermistor or temperature control. We will fix all these problems.
DOOR LATCH/BULB PROBLEMS
Often, you will experience leak and condensation issues if the latch or door closure is broken. This may lead to loss of temperature and in turn spoilt food. We do repair gaskets, seals and hinges in order to make sure your refrigerator door opens and closes correctly.