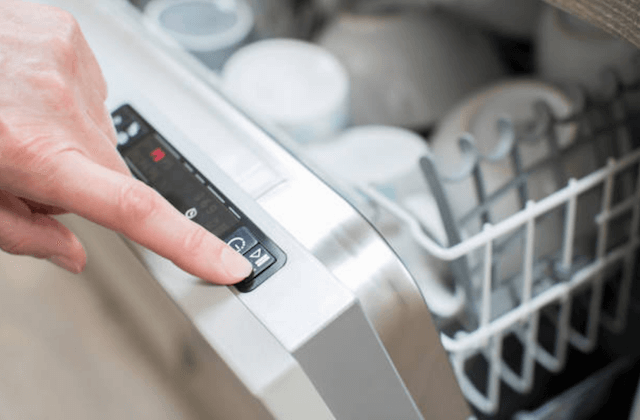 CALL FOR DISHWASHER REPAIR:
(757) 656-1964
A dishwasher is an appliance that is highly depended upon in almost all homes and to some; it is a must-have appliance. It is, therefore, stressing when you have a broken dishwasher at home since it causes a lot of inconveniences.
However, you can prevent the inconvenience that comes with a broken dryer, you need to give us a call and let us fix your dishwasher the moment you notice a problem. Hometown Suffolk Appliance Repair will ensure that your dishwasher is repaired the same day you give us a call.
Our servicemen are skilled in and trained to fix all the common dishwasher related problems. They make sure that our trucks are loaded with all the equipment they need for repair so that they can finish the repair of your dishwasher the same day that you call us for repair services.
FREQUENT DISHWASHER PROBLEMS
CONSTANT/ LOUD NOISES
Dishwashers are often faced with loud noise issues. Over a long period of time, we have been repairing this dishwasher related issue that is mainly caused either by the washer arm bearing, motor bushing or broken pump housing. Nevertheless, you shouldn't be worried because they are problems that we assure you we can fix within the shortest time possible.
LEAKING WATER
For your dishwasher to leak, there must be a reason behind the leaking. There are two main cause of dishwasher leakage. The first reason is a water inlet valve that has failed. This can be fixed immediately we get to your place because it is not a huge problem. The second problem is with the door latch or closure that may need to be replaced with a new one. We have all the dishwasher parts for brands such as GE, Kenmore, and Whirlpool among other common brands that we repair.
WON'T TURN ON
For your dishwasher to work, you need to ensure that the appliance is plugged in and none of the circuit breakers in the kitchen is tripped. The reason behind you checking for this is to ensure that you do not assume your dishwasher is broken yet you have not connected the appliance correctly. If that is not a problem, then your dishwasher may fail to turn on could be having a problem on the door latch switches, thermal fuses, motor relays or electronic control
WON'T DRAIN/FILL
A dishwasher that is functioning properly should be able to fill with water and dispense the water after it completes a cycle. However, a dishwasher may fail to fill with water if it has a broken door switch, a broken water inlet valve or a float switch. On the other hand, your dishwasher may fail to drain water if its drain pump motor is broken or the draining hose is on the unit.
WON'T CLEAN DISHES
If the dishwasher is dry, it won't be of any use to your dishes since it will leave your dishes dirty just the way you put them in it. This is often caused by a broken housing gasket, filter, spray arm, or a water tube that is not functioning. Hometown Suffolk Appliance Repair has all these parts and therefore it is easy for us to fix your dishwasher within a short period of time.
WON'T DRY DISHES
A dishwasher may fail to dry your dishes if it has a broken thermostat, heating element or a rinse aid dispenser. We will fix all these problems for you.
WON'T DISPENSE DETERGENT
If your dishwasher is not dispensing detergent throughout the machine, it means that either the wax motor, bi-metal release or timer is broken.